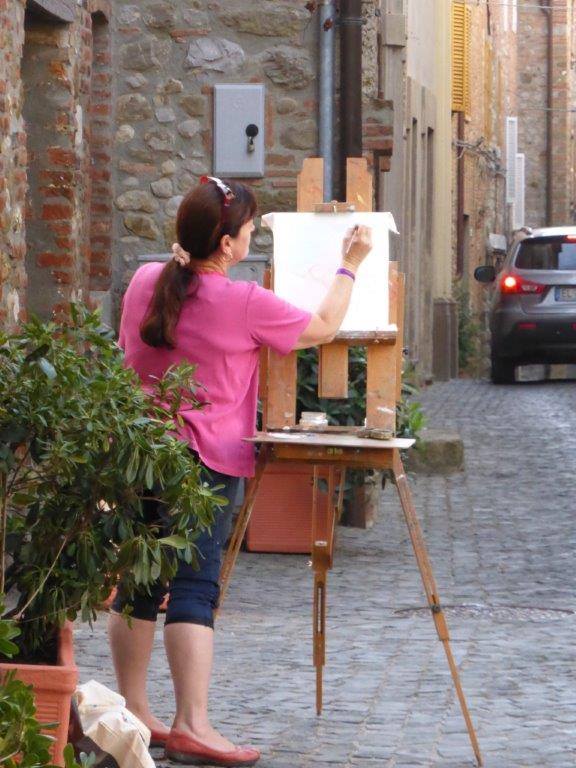 I am an artist.  I travel, paint and draw.  My art celebrates the world around me.  I like to work from reality, wherever possible drawing and painting directly from life, the person and the landscape.  I enjoy people approaching me while I work to look and chat about my picture.  This is part of the connection I enjoy between art and the world.
The connection in all my paintings is Colour, Light and a Story, that invites you to look a little more closely.
My ideas come from something I see that creates a 'zing' in my head.  Sometimes I dream a painting.  In my studio, I use my sketchbooks, the drawings and photos from my travels, arranging and linking different images to create the story for each painting.  I paint in oils, watercolours and watercolour pencils.  I draw with paint, watercolour pencils, charcoals, inks, pastels and with wax crayons.
I have paintings in several private collections in Britain, Germany, Australia, USA and in public collections in Australia including the Queensland Art Gallery.
"The connection in all my paintings is colour, light and a story that invites you to look alittle more closely"
If you haven't already explored the Gallery, please do so now and, if you'd like to keep in touch with my latest projects, follow the Facebook Page and get an insight into how new artwork is created.